Vance Museum - Miscellany - Jack Gaughan Studies
The two images of deodands are part of a group of 7 works from the 1960's by Jack Gaughan, gifted to a collector he met at a convention, then purchased by me.
---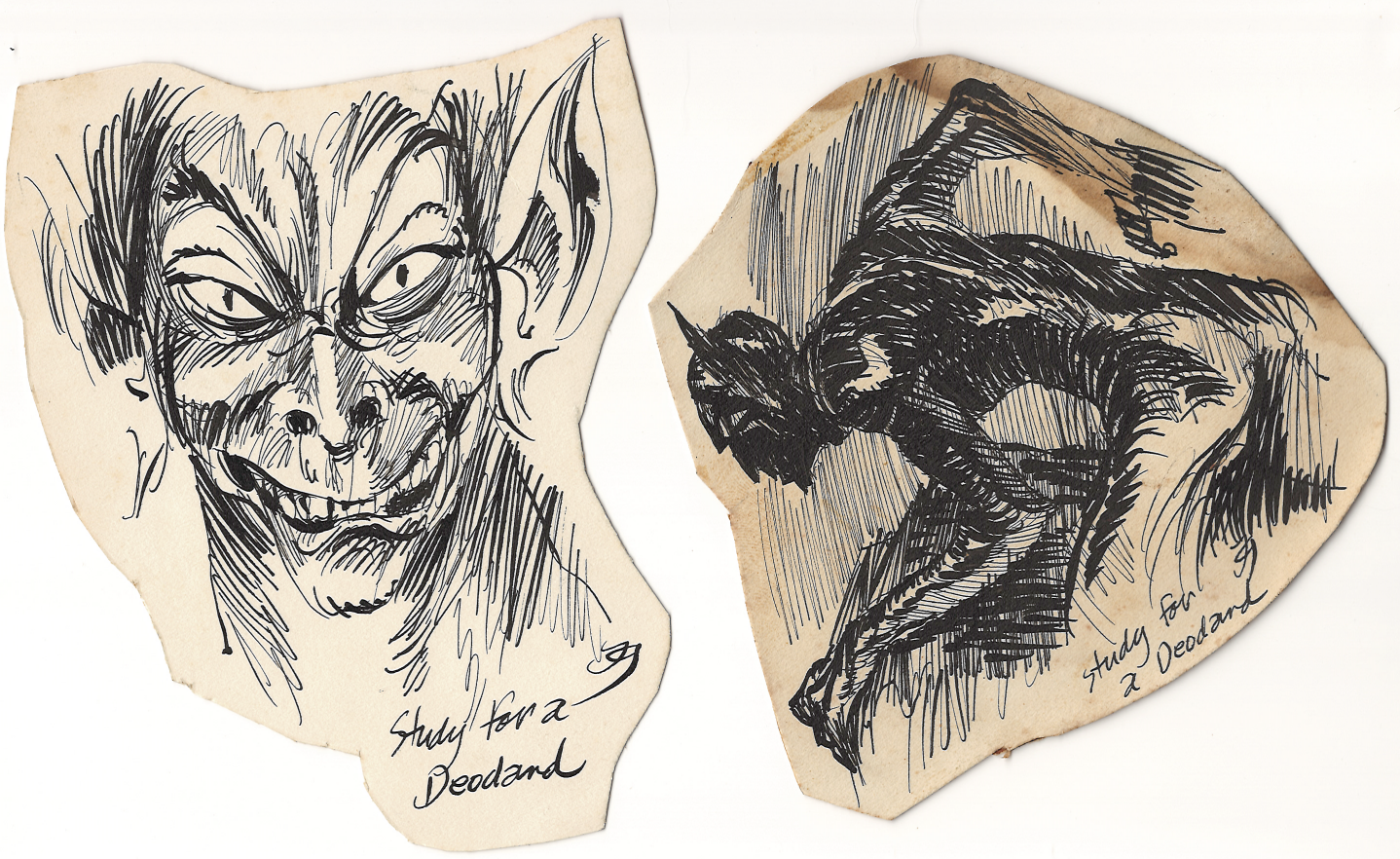 ---
Website contents copyright © 1997-2021 by Mike Berro. All rights reserved.
Images on this website may not be reproduced or copied without
explicit permission from Mike Berro.