Vance Museum - Miscellany - Coulter Courier Articles 1946
These articles appeared in the July and August 1946 editions of the Coulter Courier newspaper. Thanks to Maria Feht for finding these.
---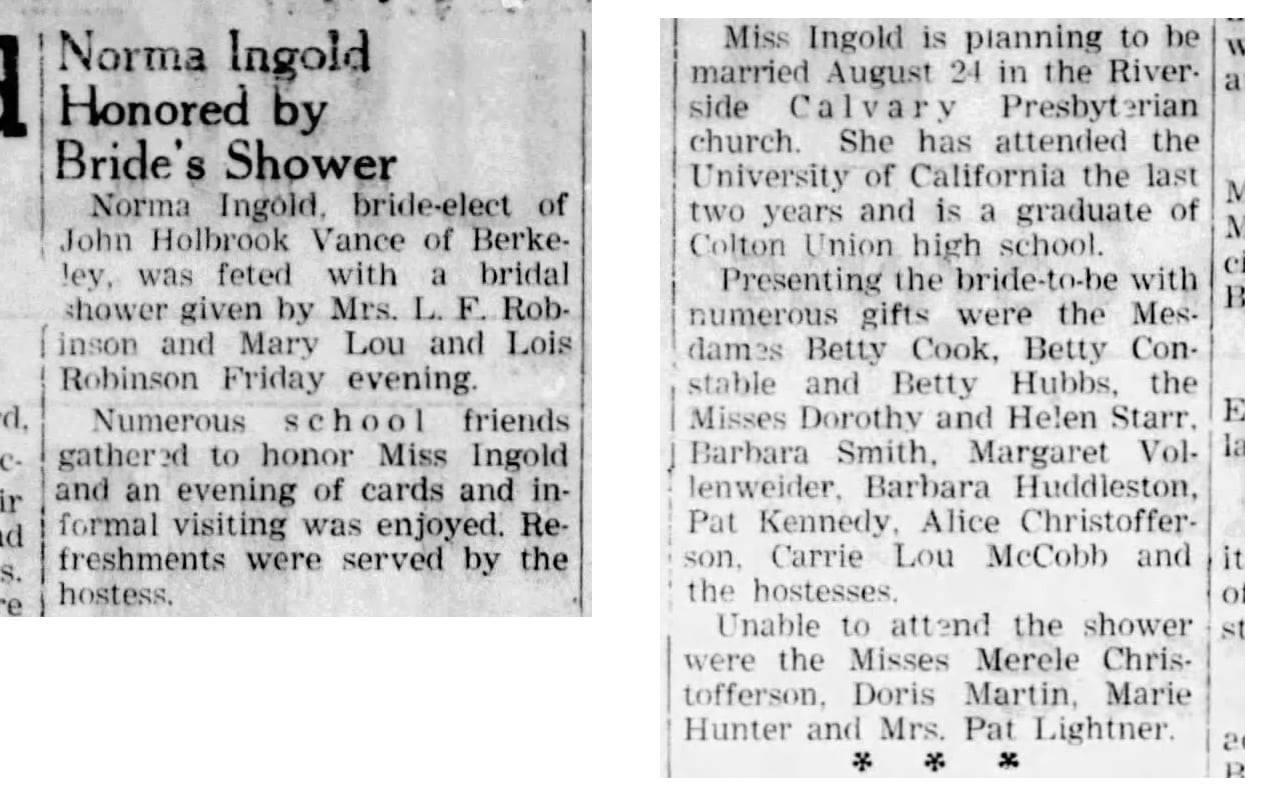 ---
Website contents copyright © 1997-2021 by Mike Berro. All rights reserved.
Images on this website may not be reproduced or copied without
explicit permission from Mike Berro.