Vance Museum - Miscellany - Araminta Slim's Collection
This was collected by Araminta Slim of the Jack Vance Message Board. These are the typesetter's pages for The Dark Side of the Moon published by Underwood-Miller.
---

The package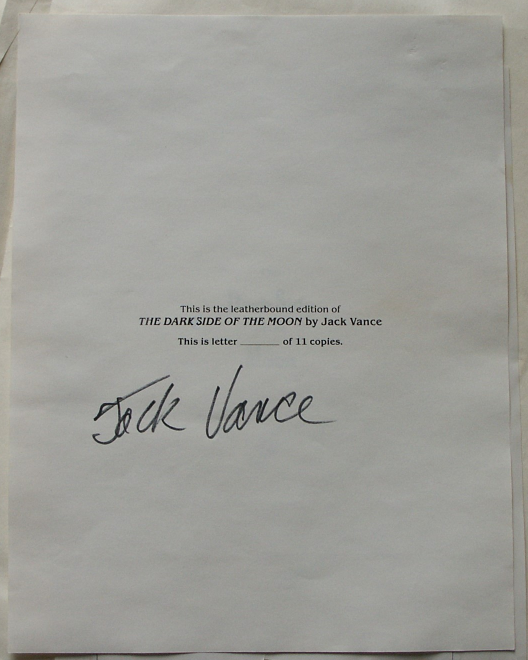 The limitation page

A side view of the typeset sheets.
---
Website contents copyright © 1997-2019 by Mike Berro. All rights reserved.
Images on this website may not be reproduced or copied without
explicit permission from Mike Berro.